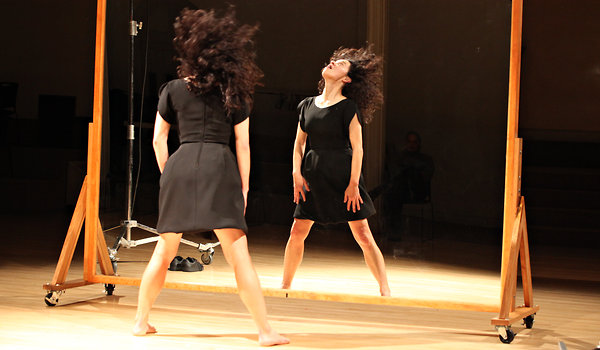 The New York Times reviewed Heather Kravas's piece "Kassidy Chism". Here's what they said about the music I made for her piece:
"Sound effects by Preshish Moments emphasized a blurring of mechanical and animal qualities. Holding her breasts, Ms. Kravas bounced and kicked, oblivious to an avalanchelike sound. But puberty was on its way."
Check out the full review at the NY Times.